Luminaries

Luminaries
Our Luminaries are experts in their fields who are our mentors, colleagues, friends or acquaintances whose body of work we find of value and that we would like to share with you.
CAROL ANN LIAROS
Carol Ann Liaros is an intuitive consultant, lecturer, and teacher whose major interests are parapsychological research and education. The Human Dimensions Institute in Buffalo, New York tested her and found Carol Ann to be 93-97% accurate when predicting the future for individuals. Carol Ann is the founder and director of Creative Community Institute, Inc. Ms. Liaros has appeared on hundreds of radio and TV shows including "That's Incredible", April 1981. Carol Ann appeared in the movie "Inner Spaces", narrated by Edgar Mitchell, the sixth astronaut to the moon. Ms. Liaros' work is mentioned in over 20 books, including an entire chapter in Super Learning by Shelia Ostrander and Lynn Schroder. carolannliaros.com
---
LES FEHMI, Ph.D.
Les Fehmi, Ph.D., Director, Princeton Biofeedback Centre, 317 Mt. Lucas Road, Princeton, New Jersey, 609-924-0782, lesfehmi@openfocus.com , founding member of the Biofeedback Society of America (now AAPB). For over thirty years he has conducted research and practiced clinically in the area of attention and EEG biofeedback. He developed Open Focus™ training and specializes in multi-channel, phase-synchrony Neurofeedback. Dr. Fehmi is the best selling author of The Open-Focus Brain and Dissolving Pain. openfocus.com
---
SUSAN SHOR FEHMI, M.S.W.
Susan Shor Fehmi, M.S.W., Executive Director, Princeton Biofeedback Centre, 317 Mt. Lucas Road, Princeton, New Jersey, 609-924-0782, susan@openfocus.com, has been teaching Open Focus™ and neurofeedback for over twenty years, specializing in multi-channel, phase-synchrony, brain wave training. She has long been interested in the integration of neurofeedback, attention training, and psychodynamic psychotherapy. openfocus.com
---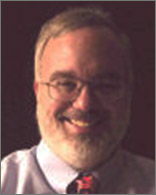 STEVEN SWERDFEGER, Ph.D.
Dr. Steven Swerdfeger is the multi talented and renowned Consulting Hypnotist at the Arizona Center for Advanced Medicine and Clinical Research in Scottsdale, Arizona, where his wife Martha M. Grout, M.D., M.D. (H) is the medical director. Steven is also President of Union Institute & University's International Alumni Advisory Board (IAAB), a book publisher, and author. arizonaadvancedmedicine.com
---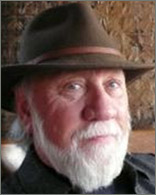 ALLAN COMBS, Ph.D.
Allan Combs, Ph.D. is a Professor of Transformative Studies and Director of The Center for Consciousness Studies at the California Institute of Integral Studies. His background is in consciousness studies, neuropsychology, and systems science. He also holds appointments at the Saybrook University and is Director of the Conscious Evolution MA program at the Graduate Institute of Connecticut. He is also Professor Emeritus at the University of North Carolina-Asheville. He is author of over 200 articles, chapters, and books on consciousness and the brain, including The Radiance of Being: Understanding the Grand Integral Vision; Living the Integral Life, winner of the best-book award of the Scientific and Medical Network of the UK, with a foreword by Ken Wilber; Synchronicity: Through the Eyes of Science, Myth, and the Trickster, with Mark Holland; Consciousness Explained Better: Towards an Integral Understanding of the Multifaceted Nature of Consciousness; The Victorian's Guide to Consciousness; The Postconventional Personality: Empirical Perspectives on Higher Development, with Angela Pfaffenberger & Paul Marko; and Dreamer of the Earth: The Relevance of Thomas Berry, Prophetic Visionary, with Ervin Laszlo. sourceintegralis.org
---
ALAN EISENBERG
http://bullyinglte.wordpress.com
Alan Eisenberg is an eLearning and communications expert and author and has been producing video, print, and multimedia material for over 25 years. He is also a survivor of youth bullying and has turned that experience into being an anti-bullying activist and blogger. In 2007, Alan started his blog site about the long-term effects of bullying at http://bullyinglte.wordpress.com. Since its inception, the site has had well over a million visitors. More recently, Alan has written a biography of his experience dealing with the C-PTSD, anxiety, and depression that developed due to the years of bullying he experienced as a youth called "A Ladder In The Dark". Alan is the founder and managing director of Bullying Recovery, LLC (bullyingrecovery.org), whose mission it is to help those who suffer from the long-term effects of bullying (Complex Post Traumatic Stress Disorder or C-PTSD) to find the help they so desperately need by providing media, materials and support through links to seek and receive the help needed to recover. Alan is also married and a proud father of two grown young men.
---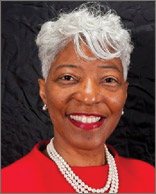 DORA CARPENTER
Dora Carpenter is a certified grief coach, certified life coach, speaker, and author. She is one of eight trainers personally licensed by Susan Jeffers, Ph.D. to teach Feel the Fear and Do It Anyway® workshops in the United States. Working over 12 years in the death care industry, Dora realized that families needed more support after the funeral services were over and the reality of grief set in, and she began offering free grief support workshops at local libraries in Washington, D.C. Currently Dora offers individual and group coaching programs, and as a certified consumer's funeral consultant, she provides funeral and memorial service planning information. Dora has authored several books on the subject of grief, and has appeared as a guest on Fox 5 Television Morning News. doracarpenter.com
---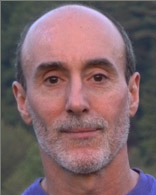 REGGIE MARRA, M.A., A.C.C.
Reggie served as primary caregiver for his mom from 1996-1999. He is a Certified Integral Coach™, educator, teaching poet and author. A former teacher, basketball coach and administrator in secondary and higher education, he engages integral applications and writing as tools for alleviating unnecessary suffering through an exploration of identity, perspective and purpose. He has presented his poetry and workshops for the National Association for Poetry Therapy, the Transformative Language Arts Network, the National Speakers Association, the Iona Spirituality Institute, TEC Canada and Vistage USA, among others.
His 2013 revised edition of The Quality of Effort has been called "a powerful message filled with humanity and honest answers to questions that we sometimes think but may not want to ask."
Reggie also works as a partner with ParadoxEdge, a business coaching and consulting firm. He is a Certified Leadership Agility 360 Coach and holds an A.C.C. credential with the International Coach Federation. His email is ramarra@paradoxedge.com.
---
DIANE DIRESTA
Diane DiResta, President of DiResta Communications, Inc, is an expert in the mind set and skill set of presentations that forward careers. As an executive speech coach and International professional speaker, she works with leaders to reduce speaking anxiety and to craft and deliver presentations that get results. Her communication strategies result in increasing confidence and credibility, getting promoted, and inspiring teams. Her book, Knockout Presentations, is a Amazon category best seller. Diane holds a Masters Degree from Columbia University, is trained in NLP and Hypnosis, and graduated from CoachU. She's been featured on CNN, Fox 5 and WPIX TV and quoted in the Wall Street Journal and New York Times. Diane media trained sports and entertainment celebrities from the NBA, WNBA, USGA. She is Past President of the NYC chapter of National Speakers Association and on the Advisory Board of Enterprising Women magazine.
---
BIBA PEDRON
Biba Pedron is a Business Coach, Marketing Expert, Speaker and Author. She helps countless small business owners connect the dots of marketing, social media, networking, and branding to grow their business teaching simple but effective marketing strategies that really work, so they can attract more clients online and offline while building a 6-figure business. All while following their passion and doing what they love best.
Biba is the author of Start Your Dream Business Today and author of www.TheConnectionQueenBlog.com.  Over the past 10 years Biba not only taught networking and marketing, she also connected thousands of entrepreneurs to build partnerships.
Biba Pedron was born and raised in France. With great passion and drive, and little English language speaking skills, she moved to the U.S. in 2003 and within two years published her first book, Start Your Dream Business Today and was known as "The Connection Queen". Since then she has continued to write ebooks in both English and French.
---
JOE SERIO
Dr. Joe Serio, an international speaker, trainer, and author who holds a Ph.D. in Criminal Justice from Sam Houston State University, with a specialization in Leadership and Organizational Behavior. His career is highlighted by unique experiences in the former Soviet Union investigating the Russian mafia, including a year spent working in the Organized Crime Control Department of the Soviet national police prior to the collapse of the USSR.
Dr. Joe started his own company assisting foreign corporations in Russia and later became a consultant to the New York-based global corporate investigation and business intelligence firm, Kroll Associates. Soon, he became the director of the Moscow office of Kroll, overseeing investigations across the former Soviet Union. While in Russia, he was also a consultant to major U.S. and European media companies and helped produce three documentaries for A&E's Investigative Reports.
Back in the U.S., Dr. Joe devoted much of his time to finishing his Ph.D. and traveling around the U.S. speaking to corporate audiences on business security issues in Russia. He also served as editor-in-chief of the well-regarded magazine, Crime and Justice International, and as co-instructor of week-long programs on developing effective relationships with the media.
Dr. Joe is the author of the critically-acclaimed book, Investigating the Russian Mafia. The first two books in his Get the Nerve® Series are Overcoming Fear: 50 Lessons on Being Bold and Living the Dream and Public Speaking: 50 Lessons on Presenting Without Losing Your Cool.
---
ADAM TIMM

Adam Timm is a retired 10-year veteran of the Los Angeles Police Department. As a tenured 9-1-1 Dispatcher for one of the busiest agencies in the country, his career put him headlong into the debilitating effects of dispatcher stress – chronic stress from daily calls, critical incident stress from emergencies and post-traumatic stress from doing it all for a decade. After experiencing years of migraines, ulcers, and personal challenges on and off the job, he developed a step-bystep program to stop the stress and live healthy again.
Adam's stress reduction program for the Los Angeles Police Department contributed to a 45% decrease in annual sick time usage, and his stress resilience training for Emergency Dispatchers has been delivered around the country. Adam is a regularly featured keynote and breakout session speaker at APCO and NENA conferences, and has co-presented stress management learning modules in California POST certified classes since 2012.
Adam is a board certified Stress Management Consultant and holds a B.S. in Organizational Management. He is the author of the #1 bestselling book, Stress Is Optional! How to Kick the Habit, available on Amazon, and Dispatcher Stress: 50 Lessons on Beating the Burnout.
---
JUDITH L. GLICK-SMITH, PH.D.
Judith ("Judy") L. Glick-Smith, Ph.D., has been a systems and technical communication professional, instructional designer, and organizational development consultant since 1983. In addition to teaching in the KSU Department of Communication, she is president/CEO of MentorFactor, Inc., which focuses on teaching individuals and organizations the art of flow-based decision making through the design and implementation of user-centered systems that facilitate productivity, efficiency, and innovation. Recent clients are the University of Pennsylvania, Southeastern Pennsylvania Transportation Administration, NEC, HealthTeacher, Deloitte, and the Social Security Administration. She is a graduate of the Transformative Studies doctoral program (with a concentration in Integral Studies) from the California Institute of Integral Studies. She has a Masters of Science in Conflict Management from Kennesaw State University and a BBA in Accounting with a minor in Information Systems from Georgia State University. She is certified in the Zachman Framework for Enterprise Architecture. She also holds a certification in EQ-i, an emotional intelligence assessment tool. Judy is a Fellow and Past International President of the Society for Technical Communication. She has published in numerous peer-reviewed journals and has regularly presented at professional organizations and conferences since 1988. She is currently working on a book on flow-based decision making, with expected publication in mid-2014. Judy's email address is judy@mentorfactorinc.com; her phone number is 770-633-5582.
---
MICHAEL LOSIER
Michael Losier lives in beautiful Victoria, BC, on Canada's west coast. He is the author of the bestselling book Law of Attraction: The Science of Attracting More of What You Want and Less of What You Don't. Michael has been teaching the Law of Attraction since 1996. His self-published book became a word-of-mouth success and has sold 1.8 million copies in 33 countries.Michael was interviewed four times by Oprah Winfrey on her Soul Series radio show on Oprah Radio (TM) on Sirius XM satellite radio. He then hosted his own show on Oprah Radio for one year. Michael runs a Certified Law of Attraction Facilitator program and has certified over 320 facilitators in 13 countries. His second book, Law of Connection, teaches people how to build rapport and improve communication with others through awareness of different communication styles. Michael delivers 5 Law of Attraction tools that he uses on a daily basis in his 5-video series on how to apply the Law of Attraction to your personal and business life. You can join him Friday mornings for his LIVE Google Hangout show.
---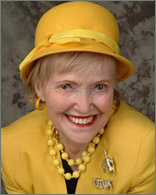 JUNE DAVIDSON, PhD

June Davidson is a master certified action coach, certified seminar leader, trainer, public speaker and author. She is the President of the American Seminar Leaders Association (ASLA), one of the fastest growing national training and certification programs for coaches, seminar leaders, and authors. ASLA has trained individuals to become CSL's (Certified Seminar Leaders) and CAC's (Certified Action Coaches) for over 25 years. June studied under Dr. Srini Pillay at Harvard Medical School and was featured in a Jim Rohn book entitled Rising to the Top, She has taught in the Masters program at the University of Bucharest as an adjunct professor. Ms. Davidson is an active member of numerous organizations including the National Association of Female Executives NAFE where she received the Woman of Excellence Award in 2011. asla.com
---
JUDITH LUKIN, LMSW, M.Ed.
Judith Lukin is the founder of Inspired Outcomes, a coaching and inquiry learning practice for adults in transition. She has master's degrees in social work and adult education, as well as a certificate in nonprofit management, all from Columbia University. She has taught psychology (Mercy College) at a women's correctional facility; grant writing at New York University, Fordham University, and for the NYC Department of Education; and nonprofit management at Montclair State University. Judy served as Executive Director of a NYC nonprofit. She's been influenced and inspired by her participation in Ira Progoff's Intensive Journal workshops and in a Barbara Sher Success Team.
In her work, Judy uses humor to tickle the imagination and engages as a Thought Partner (or Thinkin' Buddy) and mentor, applying deep listening and good questions to help clients focus and become self-empowered. Through Inspired Outcomes, she offers two interactive workshops: Grow Your Grammar and Circle of Life Planning (for which she has authored the workbook). Judy is passionate about social justice and creative expression, and delights in witnessing spontaneous epiphanies while teaching academic writing skills to formerly incarcerated college students. She is also a writer, poet, bead jewelry artist, avid reader and music lover. Follow Judy on her blog or email her at inspiredoutcomes@verizon.net.
---
CAROL ADRIENNE, Ph.D.
Carol Adrienne is an internationally-known author, numerologist, and life coach. Her books have been translated into over fifteen languages. Oprah hailed, The Purpose of Your Life: Finding Your Place in the World Using Synchronicity, Intuition, and Uncommon Sense a must-read. In addition to The Purpose of Your Life, two other of her best-selling books, When Life Changes, or You Wish It Would, and Find Your Purpose, Change Your Life have been included as text books in life coaching curricula. She has been on the editorial board of Choice, the magazine for professional coaching for over ten years.
Carol Adrienne also co-authored with James Redfield, the author of The Celestine Prophecy, the two guidebooks for his novels, The Celestine Prophecy: An Experiential Guide and Holding the Vision: An Experiential Guide.
An internationally recognized expert in the field of numerology, Adrienne has written two books on the subject and has taught seminars world-wide. She currently offers private consultations to help clients identify their next step in their life purpose. Her Web site offers personalized life charts and forecasts, as well as free daily and weekly numerology forecasts.
---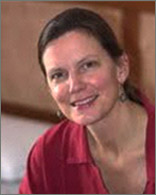 PAT MOFFITT COOK, Ph.D.
Pat Moffitt Cook, Ph.D., FAMI, CCMHP, is a scholar, international teacher, clinician, author and pioneer in the research and application of cross-cultural sound and music in wellness and healing. She is the founder and director of the OpenEarCenter. Dr. Moffit Cook is an authority on the proper use of the Tomatis Method, the Listening Fitness Program (LiFT), the Bonny Method of Guided Imagery and Music (GIM) as well as in cross-cultural methods using sound and music-evoked imagery for healing technologies from Southeast Asia and India. Pat is also a Fellow of the Association of Music and Imagery (FAMI). openearcenter.com
---
ALEX DE CARVALHO
Twitter (@alexdc)
Alex de Carvalho serves as Regional Development Director for Constant Contact, where he helps businesses connect and engage with their customers. Prior to joining Constant Contact, de Carvalho co-founded BuzzMed, a worldwide scientific community for physicians. In addition, he served as an adjunct professor at the University of Miami's School of Communications, where he taught courses on social media and co-authored "Securing The Clicks: Network Security in the Age of Social Media" from MacGraw-Hill. Previously, de Carvalho directed business development efforts at online media and mobile content companies and co-founded a leading European email marketing provider. Based in Miami, Florida, de Carvalho has played a key role in uniting South Florida's tech community by organizing Social Media Club South Florida, BarCamp, Ignite Miami, Social Media Day, The Startup Forum, and Mobile Monday events for South Florida new media professionals. He is also a founding member of RefreshMiami. He holds an MBA from Insead in Fontainebleau, France and is fluent in English, French, Portuguese, Spanish, and Finnish. Connect with Alex on Twitter (@alexdc)
---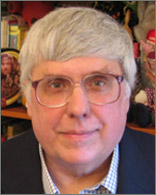 ROBIN ROBERTSON, Ph.D.
angelfire.com/super/magicrobin
Robin Robertson, Ph.D. is a Jungian-oriented clinical psychologist; a former computer executive for a large company who now consults on computer issues for a major pension plan; as well as a writer, lecturer and professor. He is a former Associate Professor at the California Institute of Integral Studies, and a former Adjunct Professor in the Jungian Studies program at Saybrook University. He's General Editor for Psychological Perspectives, and a Contributing Editor for Cybernetics & Human Knowing. Robin has published seventeen books and over two hundred articles, on Jungian psychology, science & mathematics, the arts, or his hobby as a magician. His latest books are The Shadow's Gift and At the End of Time. He lives in Alhambra, California with his wife Katherine. angelfire.com/super/magicrobin
---
RALPH QUINTERO
Ralph Quintero is the founder of The Great Business Project, a specialized media and consulting services company helping entrepreneurs build great businesses and achieve the financial success and freedom they deserve. As a serial entrepreneur and best-selling author, in-demand speaker, trainer and coach, Ralph has helped thousands of entrepreneurs around the world get off the "hamster wheel", make more money, spend less time working "in" their businesses and more time focusing on what they are passionate about. Ralph recently launched The Great Business Project Magazine, a magazine by entrepreneurs for entrepreneurs that is already featured among Apple's Top 10 business and investing magazines for the iPad. Ralph is one of the most sought after experts on the topics of entrepreneurship and business development.
---
LAURA NORMAN
Laura Norman, founder of Laura Norman Holistic Reflexology Centers, is the foremost authority on Reflexology with 3 Masters degrees in education. In addition to being an educator, Laura is a Nationally Certified Reflexologist, Licensed Massage Therapist, Esthetician and Life Wellness Coach.
Laura is author of the best-selling book, Feet First: A Guide to Foot Reflexology, which has sold half a million copies worldwide, and is published in several languages. She is regularly featured in major magazines and newspapers, on National TV and radio shows.
For over 40 years Laura has pursued her passion of making the science of Reflexology understood, appreciated and available around the world. To that end, she developed the most comprehensive Reflexology training programs available, and offers her programs at spas, salons, wellness centers, universities, hospitals, massage schools, the NY Podiatry College, Hippocrates Health Institute, through webinars as well as at her own Reflexology Training Centers in New York City, Delray Beach, Florida and Western Massachusetts.
Laura Norman and her associates also offer Reflexology, Life Wellness Coaching and other complementary health services at her Holistic Reflexology Centers in Florida, NYC and Massachusetts, as well as educational Reflexology DVDs and a line of aromatherapy foot, hand and face products using 100% pure botanical oils.
---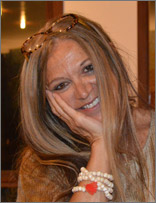 SILVIA NAKKACH
Silvia Nakkach, MA, MMT, is an award-winning composer and pioneer in the field of sound and transformation of consciousness. She is the founding director of Vox Mundi School of the Voice, an international non-profit organization devoted to teaching and preserving the richness of indigenous musical traditions. Silvia is an Assistant Professor at the California Institute of Integral Studies (CIIS). She created the Master's degree Focus on Sound and Healing and she is the coordinator of the Certificate Program in Sound, Voice, and Music Healing at (CIIS) in San Francisco. Silvia designed the first sound healing program at CIIS which hosts sound healers from around the world. She is a pioneer in the use and the integration of sacred sound with contemporary practices of transformation of consciousness in music psychotherapy and in health care. Silvia is the author of the newly released book Free Your Voice, Awakening To Life Through Singing. voxmundiproject.com
Our company accepts no liability for any transaction that you may choose to engage in with any of the Luminaries named here. StressFreeNow.info is not liable for any direct or indirect claim, loss or damage resulting from use of our web site and/or any other websites linked to/from it. Please read the respective Privacy Policies and Terms and Conditions of each listed Luminary before you use their website(s).